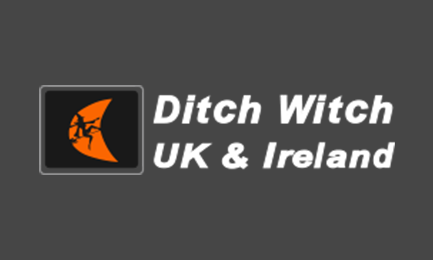 DITCH WITCH ZAHN WITH MICRO-TRENCHER SAW
The Ditch Witch ZAHN R300 Power Unit has a high-performance 30hp Kohler Petrol Engine, that packs plenty of power in a small/compact package. The 4 wheel drive version accepts seven front ends, of which one, is the tool carrier that can utilise over 40 quick-change attachments, which includes the Micro-Trencher attachment, that can cut narrow trenches on the pavement for the installation of Fibre Optic cable.
Basic Specifications
Engine: 30hp Kohler Petrol
Weight: 585 kgs
Width: 915mm
Length: 1.78 metres
Micro-Trencher Attachment
Maximum Depth: 250mm (10")
Length: 19/25mm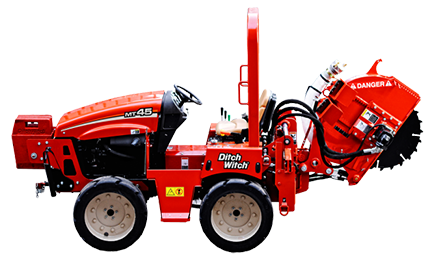 The Ditch Witch MT12 MicroTrencher offers underground contractors a highly cost-effective solution for installing fibre-optic cable along paved rights-of-way. Witch its unique saw blades, the MT12 cleanly slices through asphalt to create the ideal trench for this application in one quick, efficient pass. The MT12 is part of a complete microtrenching system, the components of which are all designed and manufactured by the Ditch Witch organisation to work together with unbeatable efficiency.
View Details »